At Warren Park we believe that good nutrition and hydration plays a vital part in maintaining the physical and mental well-being of our Residents and are committed to providing a good quality, nutritious service to our Residents.
We consider meals to be one of the most important elements of our service which should be something looked forward to by our Residents which is why we review the service so frequently and seek feedback from our Residents.
There are recognised programs to highlight Nutrition & Hydration such as the annual Nutrition and Hydration Awareness Week which is a global challenge.
As this falls from the 12th – 18th of March at Warren Park we have decided to dedicate the whole month of March to increasing awareness of good nutrition and hydration and have lots of themed events planned during the month which will be incorporated into the social activities.
During the official week of 12th – 18th March we will be concentration on the hydration element and are proposing to do this in a number of ways including adopting a theme for the week, with smoothies and mocktail making sessions being held.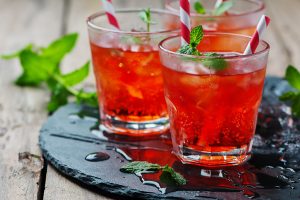 We start on Monday with 'Mocktail Monday' holding a mocktail making session from 13:30 in the conservatory.
On Friday, we are proposing to increase awareness by holding a mocktail making session along with our primary visitors from Ursuline who will be joining us from 13:30 to celebrate 'Fruity Friday' making some special fruity drinks.
Outside of the mocktail making classes, the kitchen will be supporting hydration awareness by offering a different smoothie every day. This will be offered on the drinks trolley but please speak to any member of staff to request one at any point.
We are holding a Nutrition and Hydration Workshop on Wednesday 14th March, from 13:30 in the conservatory. To accompany this, the kitchen will have a 'Market Stall' available serving samples of different dishes for Residents to try.
Further information about Nutrition & Hydration can be found here https://nutritionandhydrationweek.co.uk
SaveSave
SaveSave
SaveSave
SaveSave
SaveSave
SaveSave